Why Donate?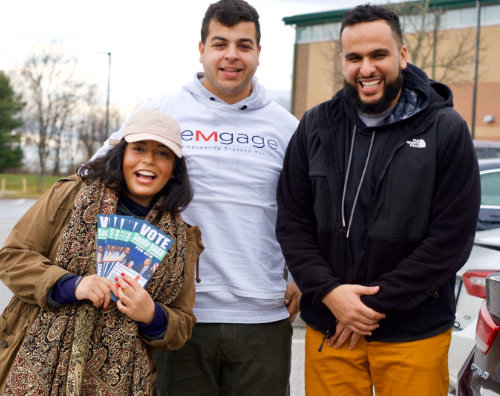 We started a campaign of Muslim Americans across the nation telling their stories, their fears, and their hopes in the wake of the increasing anti-Muslim rhetoric.
We launched this website to provide resources, information and to serve as a hub for voters beyond the election. But the work has only just begun.
Now, we're calling on you, our friend, to help us continue doing what we do: providing Muslim Americans across the nation the tools, leadership and resources they need to become politically empowered and civically engaged citizens.
Please consider making a donation to Emgage to ensure our voice as American Muslims is elevated, not silenced. Help us take hold of the narrative being told against us, and shift it in our favor through active participation and fulfilling our civic duties.
Empower us so that we may be able to continue empowering you. The time to act is NOW.