In 2020 we helped turnout 1,087,086 registered Muslim voters. In 2022, we plan to do it all over again. Welcome to MMV 2.0.
Read the MMV 2020 Impact Report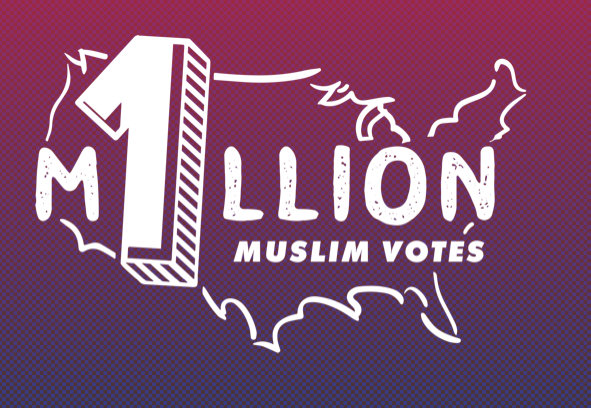 In 2020 we helped turnout 1,087,086 registered Muslim voters. In 2022, we plan to do it all over again. Welcome to MMV 2.0.
Read the MMV 2020 Impact Report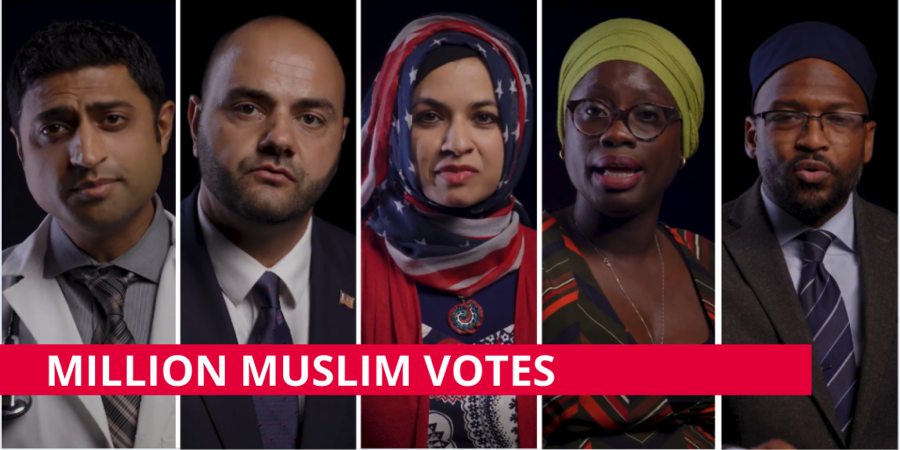 Dear Friends,
2020 was an incredibly pivotal year. The general elections were just one example of a definitive moment for our community. Through it all, we persevered, we organized, we showed up like never before and over one million Muslim voters made their voices heard. We were honored to organize this goal in service and could not have done this without our partners and without you. 
The drive for organizing is deeply personal for us. Organizing is our legacy from our Prophet(s) who lovingly uplifted a movement that centered on human experience and the most vulnerable in the community. We organize for the strength and the benefit of our community. We organize so that, beyond elections, we can strategically build for the policy change we wish to see for years to come. 
The truth is, our work on the MMV campaign had been years in the making from the day we walked into Emgage in the spring of 2017. Since then, we have put in countless weekends, tiring travels, and long hours developing our tools, practicing our strategy, building our institution, sharing our resources, learning from our mistakes, and enjoying a few wins along the way! The turnout we saw in 2020 was a long culmination of all of those efforts. 
Throughout the MMV campaign, we heard so many stories of voters in our community.
Voters like 18-year-old Amina, who cast her official ballot for the first time, driven by the desire to fight for climate change. 
Voters like 68-year-old Omar, who left the home he had known in pursuit of the American dream, saving dollar after dollar, year after year, to gain citizenship and the right to vote. 
Voters like 42-year-old Sarah, who marks her election days the year before and is often seen working at the election polls after rallying her neighbors in the preceding weeks. 
Each voter's story was unique; they were, in truth, one in a million. Ultimately, the MMV campaign was built for the community, by the community. The MMV campaign was our celebration and a reflection of our determination to build elections as a vehicle of change for our community's political will. We learned so much this year and are honored to have been a small part of the journey. The MMV campaign may be over, but we will continue to engage with purpose, organize with heart, and win every day.
In service and solidarity, 
Mohamed Gula and Aysha Ahmed.
"Through Emgage's historic Million Muslim Votes campaign, we hope that a diverse set of Muslim American communities will organize and cast their ballots this election cycle. The importance of our vote is greater than it has ever been. Million Muslim Votes is intended to mobilize Muslim Americans to ensure that our voices are heard. Too much is at stake for us not to do all that we can to preserve our pluralistic democracy." Wa'el Alzayat, CEO of Emgage
Pledge to Vote
Are you already registered to vote? Perfect! Take it the next level and PLEDGE TO VOTE. People who pledge to vote are more likely to turn out than those who are contacted using standard get-out-the-vote material. This year's general elections are vital for the rights of all people. Your vote is your voice – and every voice matters. Pledge to Vote now, and make sure to vote on November 3rd!
By adding my cell phone number I agree to receive text updated from Emgage. Message and data rates may apply. Text STOP to quote. HELP for more information.
Register to Vote
We will not be silenced by the forces of white nationalism, Islamophobia, and systematic racism.

Not this time: 2020 is the year that we must galvanize towards the polls to ensure that we ensure that we elect a leader that represents the visions of diverse communities in the United States.
Get Started
Upcoming Events
Launch of Muslim American Voter Turnout Report
04/26/2022 12:00PM EST
Million Muslim Votes 2.0 Reception
06/09/2022 07:00PM EST
See more events
2020 Partners