About the Campaign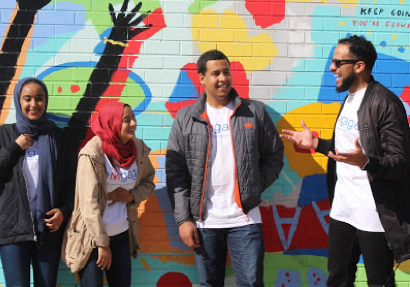 Emgage, a national civic engagement organization is leading a nation-wide campaign to turn out one million Muslim voters for the 2020 presidential elections.
The Million Muslim Votes campaign is meant to unite Muslim communities in support of the largest voter mobilization effort in history through our network of state chapters and partners.
We are currently accepting applications from community organizations with a proven capacity to organize.
Selected partners will receive access to voter data and training on effective Get Out The Vote strategies.
"Through Emgage's historic Million Muslim Votes campaign, we hope that a diverse set of Muslim American communities will organize and cast their ballots this election cycle. The importance of our vote is greater than it has ever been. Million Muslim Votes is intended to mobilize Muslim Americans to ensure that our voices are heard. Too much is at stake for us not to do all that we can to preserve our pluralistic democracy." Wa'el Alzayat, CEO of Emgage
Pledge to Vote
Are you already registered to vote? Perfect! Take it the next level and PLEDGE TO VOTE. People who pledge to vote are more likely to turn out than those who are contacted using standard get-out-the-vote material. This year's general elections are vital for the rights of all people. Your vote is your voice – and every voice matters. Pledge to Vote now, and make sure to vote on November 3rd!
By adding my cell phone number I agree to receive text updated from Emgage. Message and data rates may apply. Text STOP to quote. HELP for more information.
Register to Vote
We will not be silenced by the forces of white nationalism, Islamophobia, and systematic racism.

Not this time: 2020 is the year that we must galvanize towards the polls to ensure that we ensure that we elect a leader that represents the visions of diverse communities in the United States.
Get Started
Upcoming Events
National Muslim Voter Registration Day
09/22/2020 12:00AM EST
See more events
Partners